How to Stay Involved with the NYJL this Summer
Rising temperatures and long, sunny afternoons means that summer is just around the corner. Before you make your holiday plans, we wanted to make sure you were aware of the activities taking place at the New York Junior League over the coming months. These events are a great opportunity to catch up with friends, meet new volunteers and start planning for next year!
Sustainer-hosted event: Celebrate the Summer Palm Beach Style!
(Open to all volunteers, not just Sustainers!)
Wednesday, June 6, 6:30–8:30 p.m.
Palm Beach fashion has always been more than just the dress. Vibrant colors, palm trees, and larger than life fare will transform the Astor House into a fabulous summer setting! Join old friends and new for a fabulous and stylish night to celebrate the end of a great year and the beginning of summer. Enjoy great appetizers, beverages, and a Pink Flamingo specialty drink. It will be a night to remember! Cost is $35 (includes appetizers; beverages are additional). Don't miss out and be sure to register today!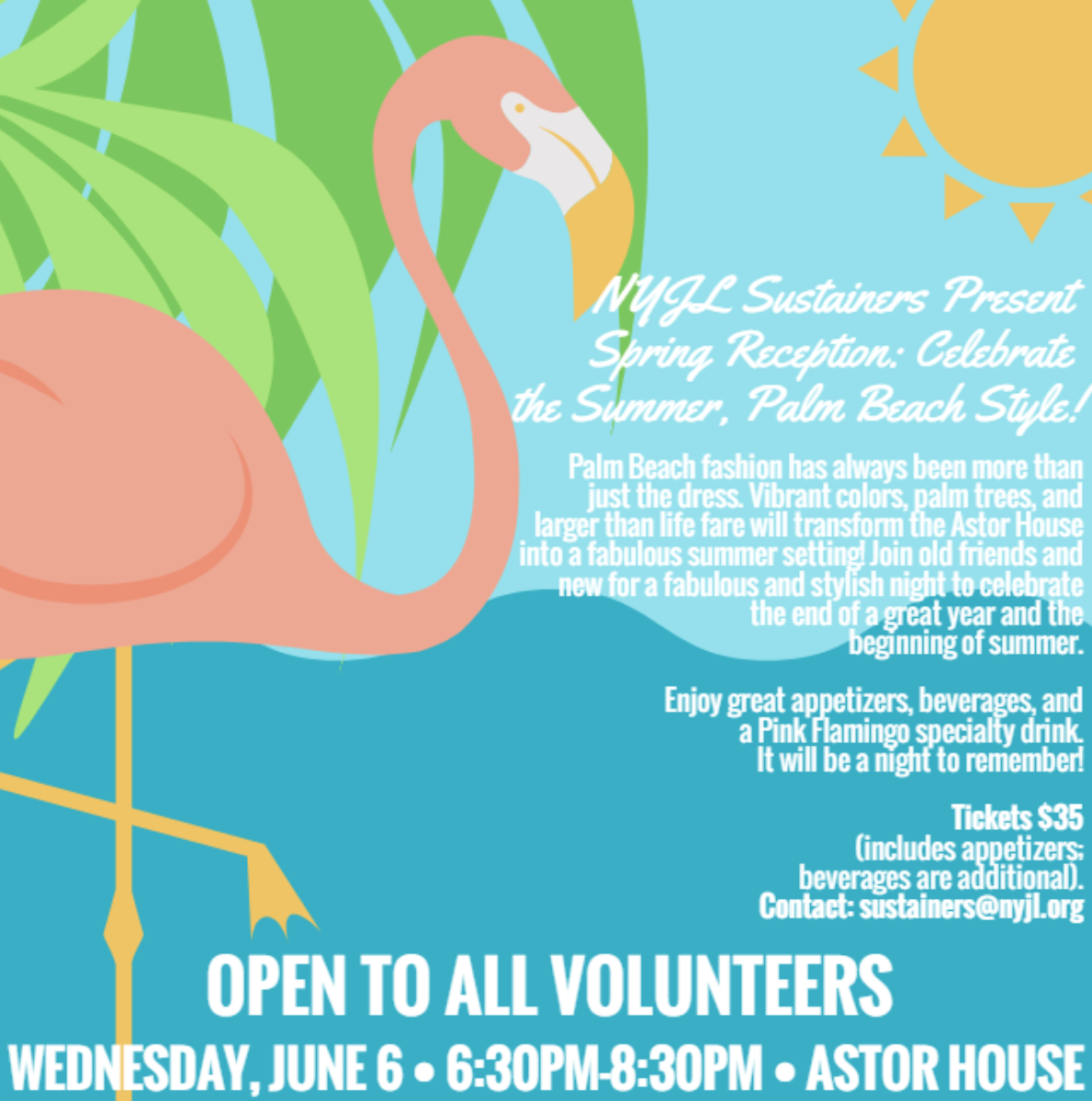 Join Us for Passport to Summer
Tuesdays and Wednesdays from July 10 to July 24, 5:00–9:30 p.m.
Mark your calendars and join members and friends of the New York Junior League for relaxing and fun summer evenings at the Astor House. Enjoy a special à la carte buffet menu featuring a selection of seasonal fare along with summer wines and specialty cocktails.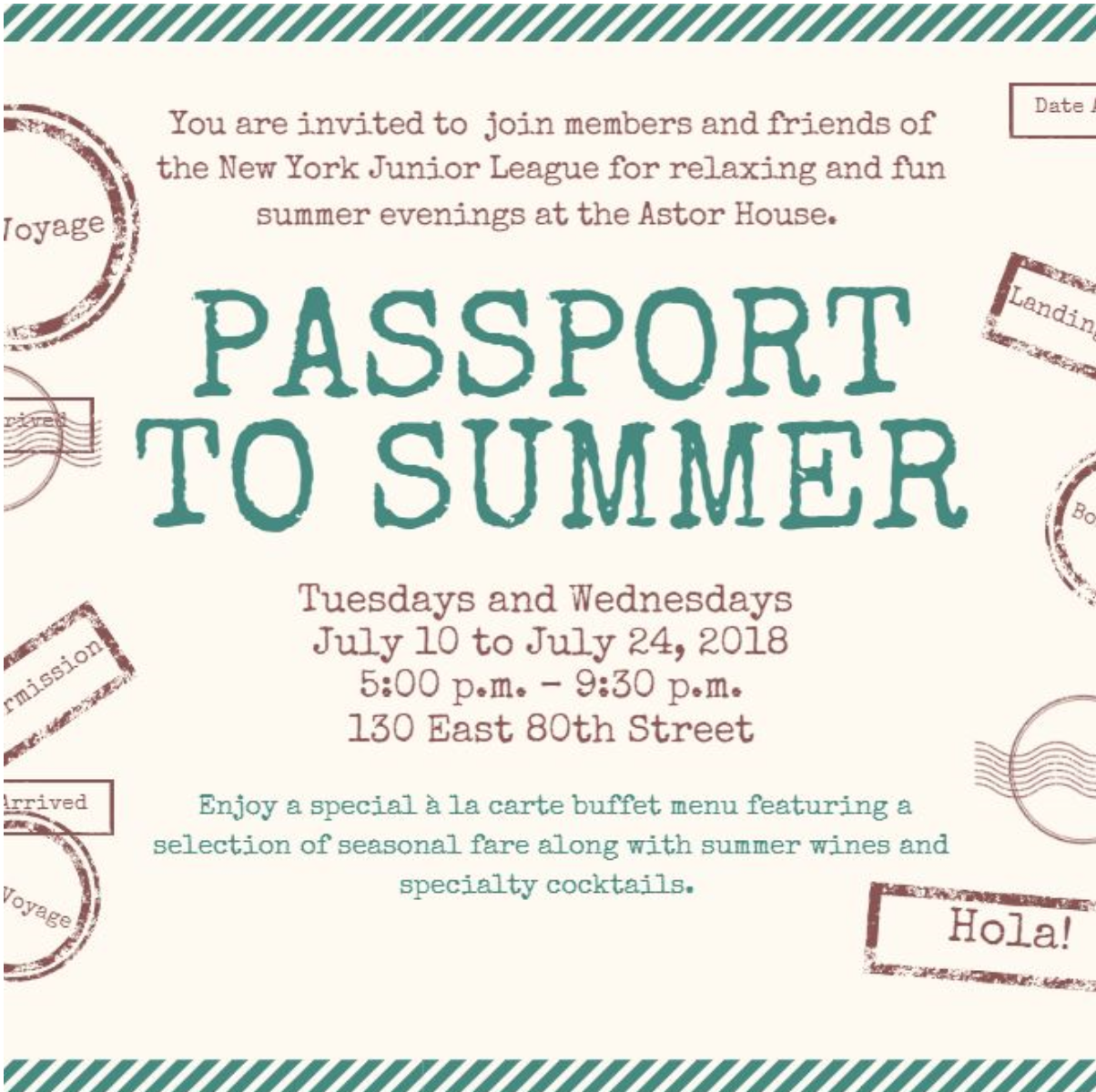 Be sure to check out the NYJL Facebook Group this Summer to stay up-to-date on everything happening at the League and to learn about ways to stay involved in the community.