Spotlight on Performance helps kids shine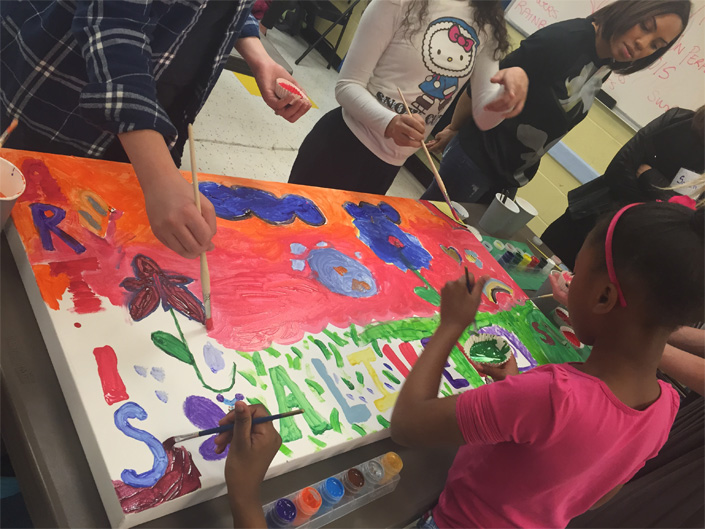 The Spotlight on Performance committee exposes young girls and boys to the world of artistic expression and lays the groundwork for an early appreciation of the arts in all of its forms: drama, dance, art (drawing, painting,) sculpture, poetry, and music.  At the beginning of each semester, the committee puts together a fun itinerary designed to engage the children in positive and creative self-expression, which in turn, helps to promote healthy interaction with their peers.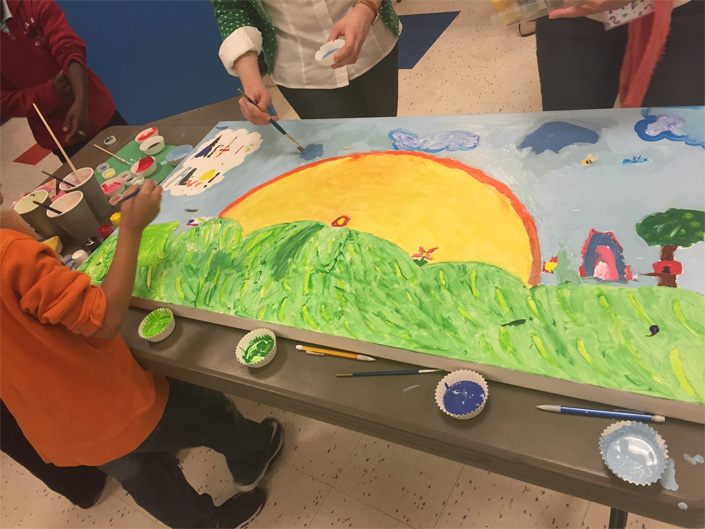 This semester was no different. Spotlight on Performance enjoyed a fun winter and spring with a large group of about 15 elementary school aged kids whose semester long project involved putting on a play called "The Nightly News." The play was a newscast parody straight from Storybook Land, complete with appearances from the Three Little Pigs, Cinderella's Fairy Godmother, the Tortoise and the Hare, and more beloved characters.  NYJL volunteers taught the children methods for line delivery, character development, stage design, and marketing techniques to bring the performance to life.  The children ended the year with a performance for their parents at the YMCA that ended with a dance to Taylor Swift's "Shake it Off."  Committee volunteers also planned two show-themed weekend field trips to see performances of Cinderella and Blue Man Group to help the children understand how all of the elements come together in order to put on a performance.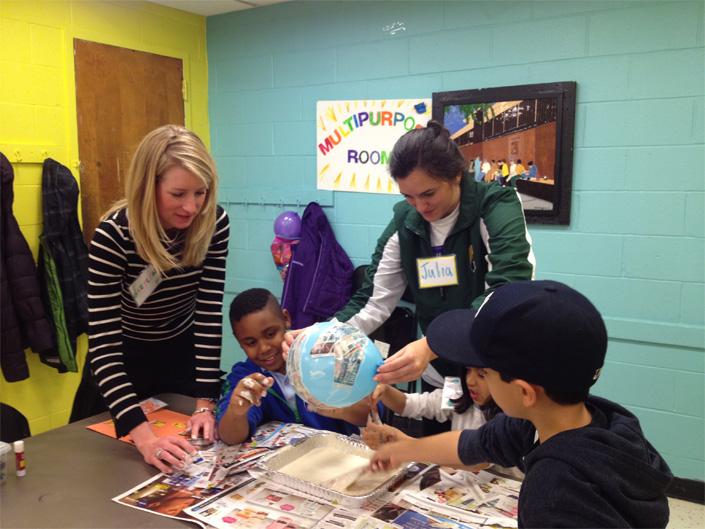 Spotlight on Performance provides arts education to children through its partnership with the Grosvenor Neighborhood House YMCA on West 105th Street, which has served its community for nearly a century through youth and family programs along with services for those in need.
"It has been a pleasure to see the students of Spotlight on Performance grow into performers throughout the year, " said Greylen Erlacher, co-chair of the committee. "We witnessed individual talent growing, passion for the arts strengthening, and inquisitive minds expanding throughout the semester.  Not only were our students inspired, but so too were our volunteers.  It was a year of transition and all of our volunteers devoted passion, creativity and leadership to our Spotlight sessions!"