SPRING 2021 ARCHITECTURE WALKING TOUR: FINANCIAL DISTRICT
Welcome to the Financial District!
Unless we have a strong reason to come to Financial District (also known as FiDi)—the marriage bureau, jury duty, or office work—it's sometimes the neighborhood New Yorkers tend to forget about. But we really shouldn't. FiDi holds the key to much of the history of New York City, and much of the resilience we tout as New Yorkers. You can see that in the range of architectural styles we'll talk about today.
We're excited to have you as part of the tour today. Get ready—you're about to appreciate FiDi in a way you never have before! Thank you so much for being here with us.
Download the Financial District Map
---
---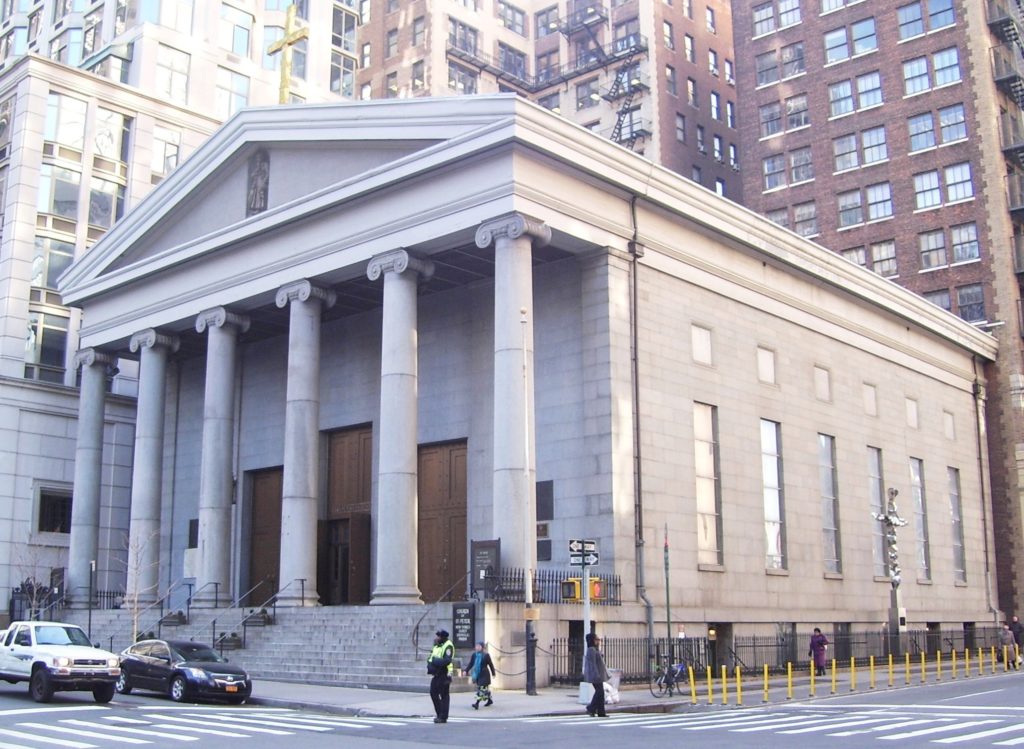 1.  St. Peter's Church 
22 Barclay St
Between Church St and Broadway
The oldest Catholic Church in NYC.
---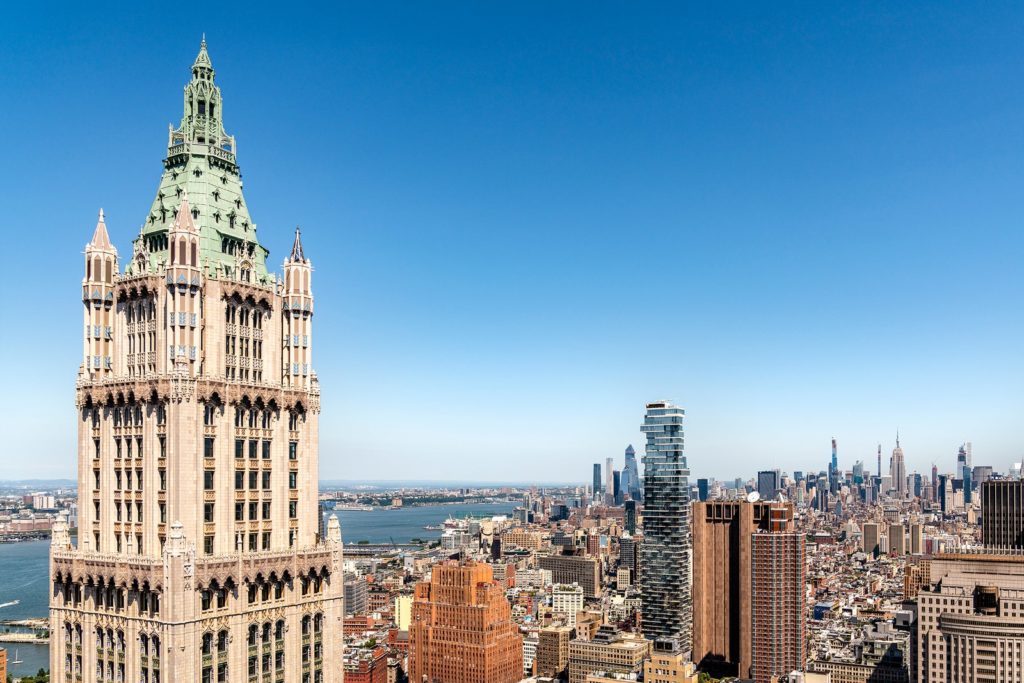 2. Woolworth Building
233 Broadway
Between Park Pl and Barclay St
Across from City Hall Park
Neo-gothic style building designed by Cass Gilbert for Mr. Woolworth.
---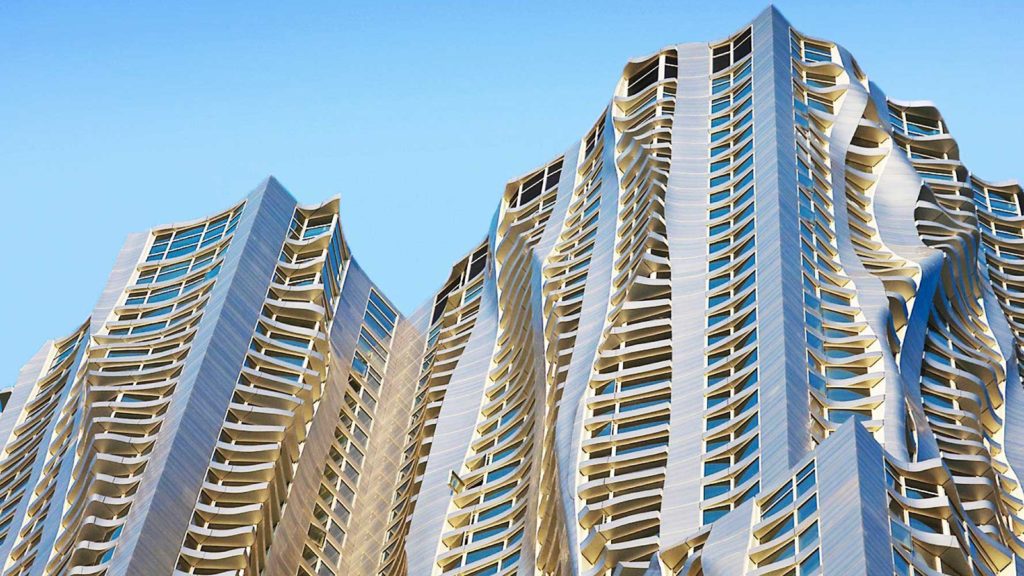 3.  Gehry Building
8 Spruce St
Between Nassau St and William St
Stunning architecture by Frank Gehry.
---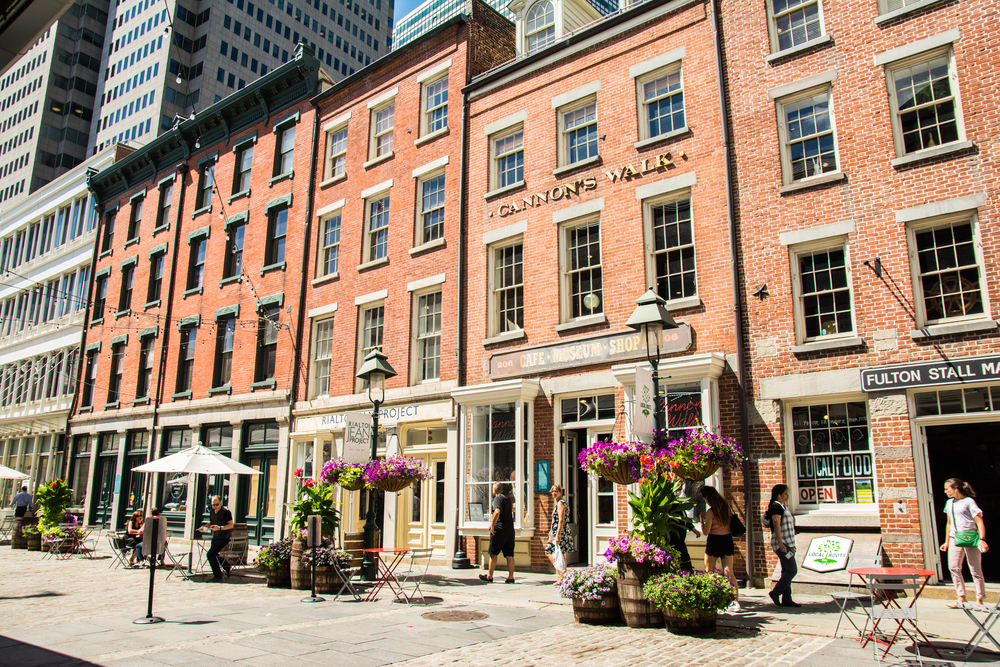 4.  Seaport District
Fulton Street
Starts at Water St/Pearl St to Pier 17
Between John St and Beekman St
Dynamic neighborhood with cobblestone streets and historic buildings.
---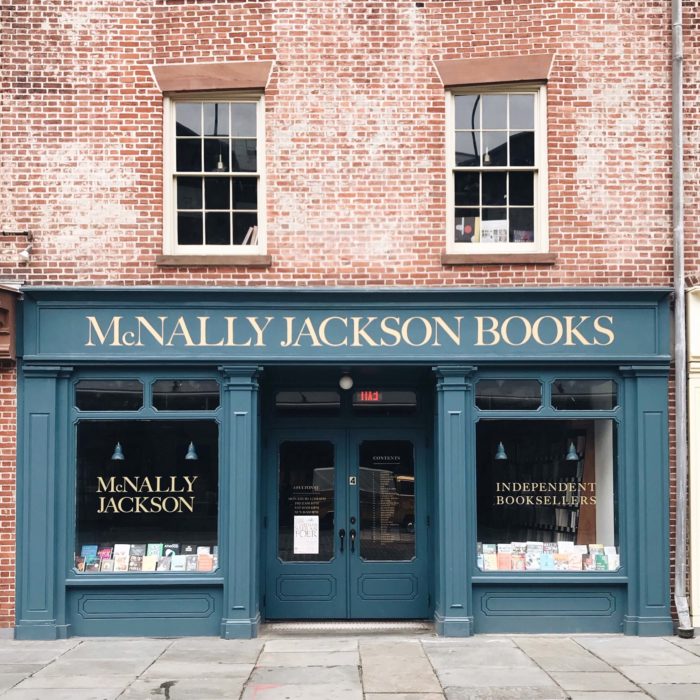 5. Champagne Stop at McNally Jackson
4 Fulton St
Between Front St and South St
Popular independent NYC bookstore.
10% discount for tour goers.
---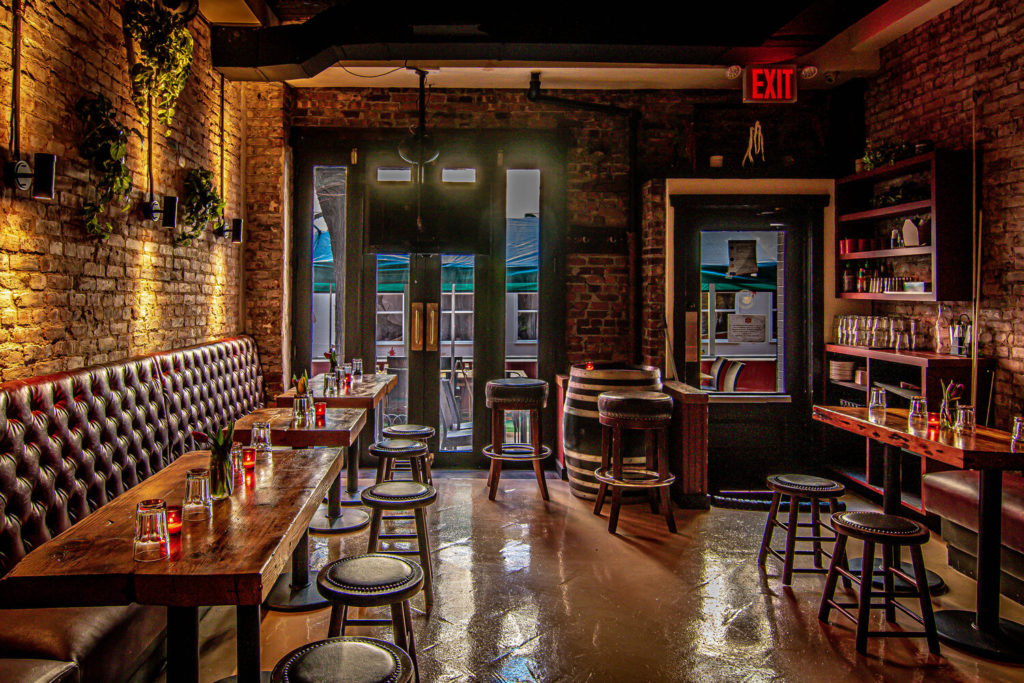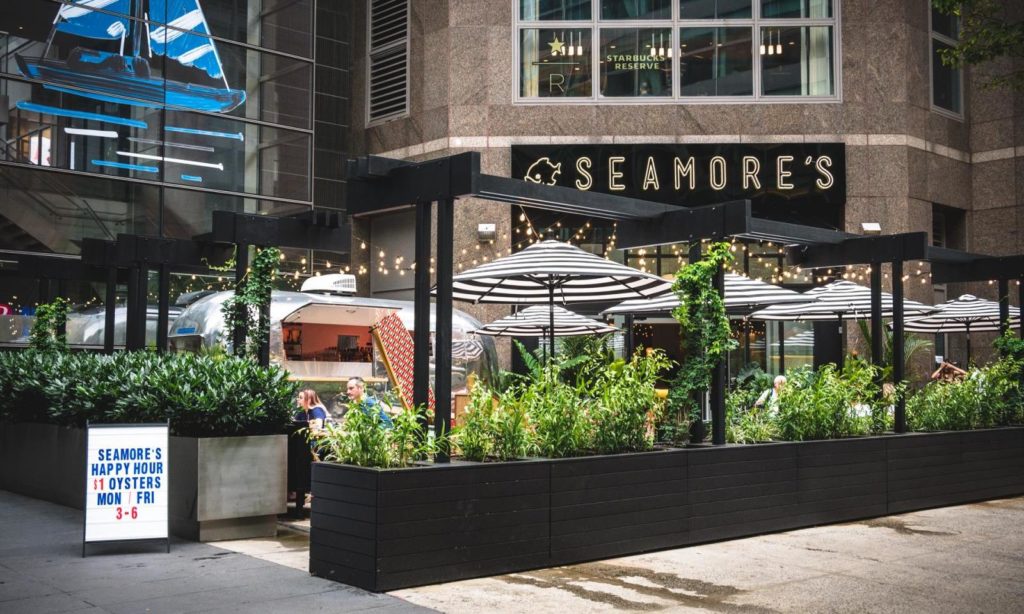 6.  Lunch at The Malt House or Seamore's
The Malt House: 9 Maiden Lane
American Tavern with craft beers and cocktails.
Free brunch cocktail for tour goers.
Seamore's: 250 Vessey St
Seafood restaurant with a SoCal-inspired menu and sources directly from NYC.
Free drink with purchase (coffee, mimosa, tea, or soft drink).
---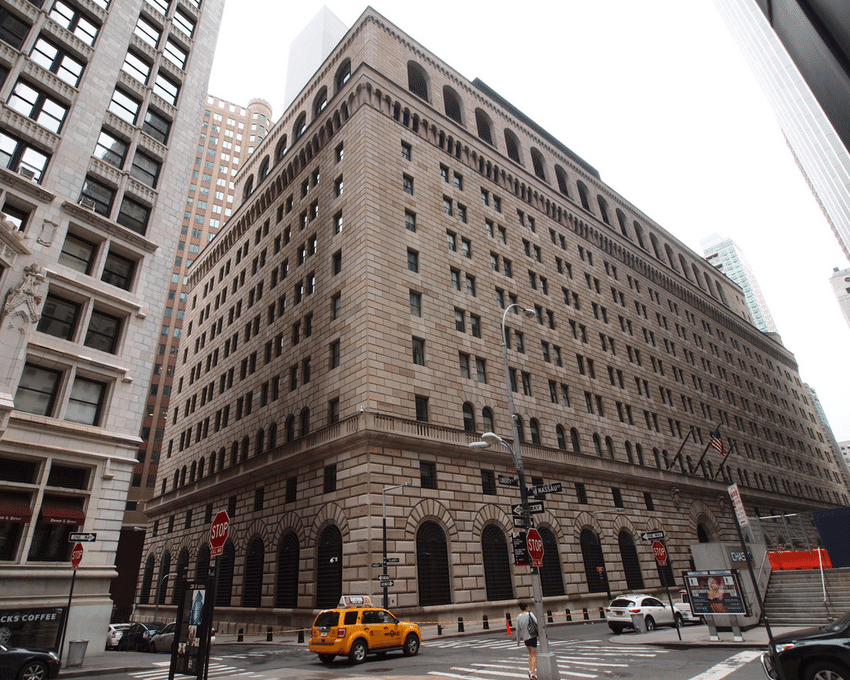 7.  Federal Reserve Bank of New York 
33 Liberty St
Between Nassau St and William St
Building featuring Renaissance Architecture in Manhattan.
---
8. Red Cube
140 Broadway
Between 125th and 126th St
Landmark in the Financial District sculpted by Isamu Noguchi.
---
9. Zuccotti Park 
Between Trinity Pl and Broadway & Liberty St and Cedar St
Origin of Occupy Wall Street protest movement.
---
10. Trinity Church 
89 Broadway
Between Thames St and Rector St
Historic church where Alexander Hamilton was buried in the graveyard.
---
11.  Federal Hall 
26 Wall St
Between Pine St and Wall St & Nassau St and William St
Building featuring Greek Revival architecture.
---
12.  Champagne Stop at Pure Barre
80 Pine St
Entrance on Pearl St
Between Pearl St and Water St
Fitness studio offering a full-body barre workout.
25% off for tour goers.
---
13.  Elevated Acre 
55 Water St
Entrance is on Water St, right at the stop light
Between Broad St and Old Slip
Secret public space featuring park space with a lawn and boardwalk amid downtown skyscrapers.
---
14.  Fraunces Tavern 
54 Pearl St
Between Broad St and Coenties Slip
Renovated historic tavern with a George Washington link.
---
15.  Stone Street 
Between Broad St and Whitehall St
The oldest street in Manhattan.
---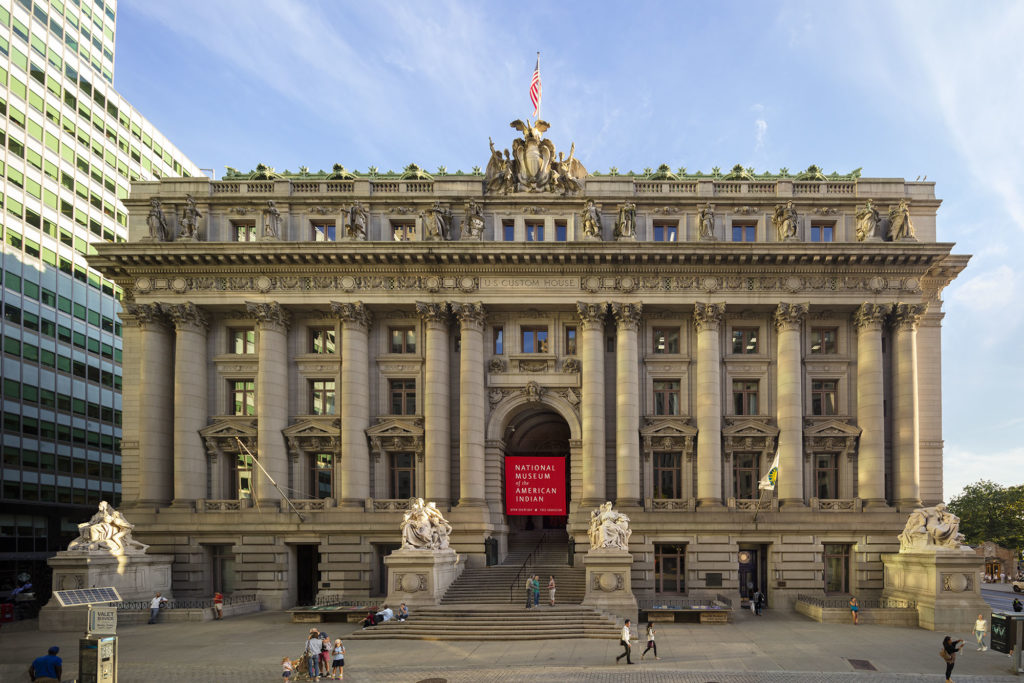 16.  Alexander Hamilton U.S. Custom House 
1 Bowling Green
Across from Bowling Green
Between Broadway and State St
Custom house named after the Founding Father Alexander Hamilton.
---
17.  Champagne Stop at Reiss 
185 Greenwich St
Inside Westfield World Trade Center (Under "The Oculus")
British fashion brand retail store.
10% discount for tour goers.
---
Thank you to our generous sponsors and partners!