Playground Improvement Project announces partnership with Jackie Robinson Park
The New York Junior League's Playground Improvement Project ("PIP") will begin its 26th project at Jackie Robinson Park this April. Located in Harlem, Jackie Robinson Park is one of four designated Historic Harlem Parks and provides local community members with ten city blocks of resources.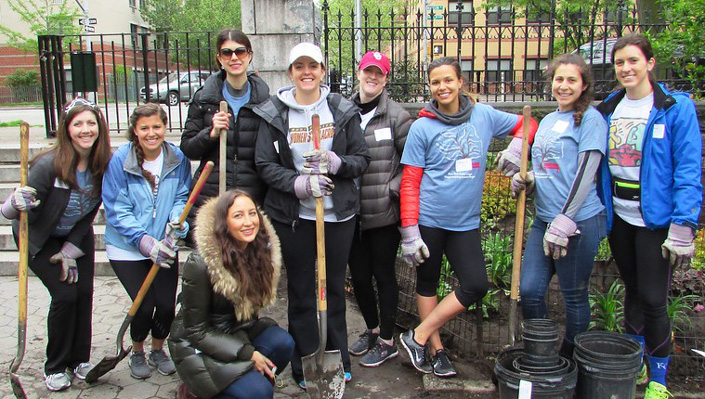 Originally called Colonial Park, the park was acquired by the City of New York between 1894 and 1899 and was constructed as a neighborhood playground to encourage organized play for local children. It was renamed for legendary baseball player, Jackie Robinson in 1978.
PIP co-chairs Kristin Hagestad and Pam Gonzalez are looking forward to getting to work, stating "The Playground Improvement Project committee is very excited to begin work in Jackie Robinson Park this spring. Through a variety of horticultural and painting projects which we'll complete over five weekends this spring, we will be able to make a substantial impact to this well-used Harlem park. We are looking forward to helping to restore the park to a condition that local residents deserve."
With the help of volunteers, the committee will make some much-needed improvements to help make the space more welcoming to the community. If you want to join PIP as the committee continues its tradition of refurbishing New York City parks and playgrounds, sign-up to join the committee during one of its nine park days this spring!
Click here to make a donation to PIP Donate Now