NYJL's Playground Improvement Project Committee Honors Michelle Go's Legacy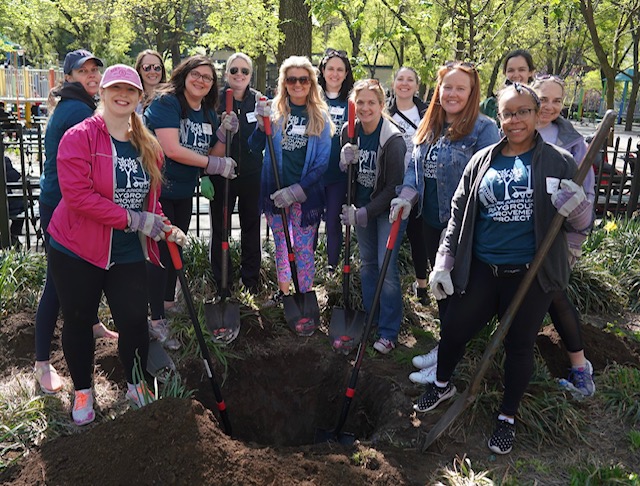 On April 30, New York Junior League ("NYJL") President Dayna Cassidy was joined by Congresswoman Carolyn Maloney, NYC Parks and Recreation Commissioner Susan Donoghue, Manhattan Borough Parks Commissioner William Castro, members of the NYJL Board of Directors and Management Council, and NYJL and community volunteers in Seward Park.
Since 1992, the NYJL's Playground Improvement Project Committee has worked to create safe and beautiful spaces for the greater New York City community.
This day was particularly meaningful as the NYJL paid tribute to Michelle Go, who lost her life to tragedy on the subway platform in January.  Michelle served in the community for over 10 years with the NYJL. Volunteers honored her life by planting a tree in her memory – to commemorate her NYJL friendship and community service.
President Dayna Cassidy remarked "This tree will serve as a living legacy – a gift which will grow stronger year over year and will bring joy to all who visit Seward Park for years to come!"