NYJL Shops! Brooks Brothers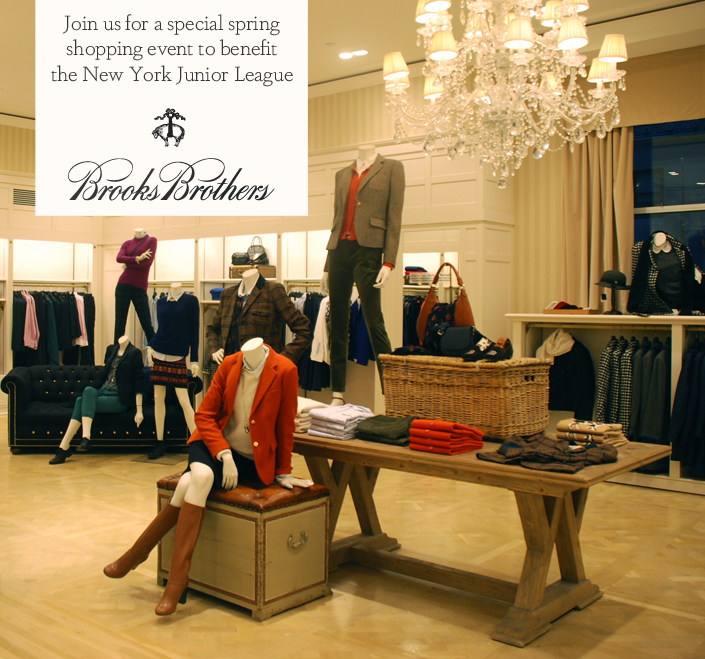 NYJL Shops! Brooks Brothers
Wednesday April 1, 6:30–8:30 p.m.
The NYJL Shops! committee and NYJL corporate sponsor Brooks Brothers invite you for an evening of exclusive shopping and socializing at the flagship store at 346 Madison Avenue from 6:30 to 8:30 p.m. on Wednesday, April 1. This is the perfect time of year to brighten up your wardrobes with all the spring essentials, including fresh suits, floral dresses, light weight cardigans, and fashion accessories. There is something for everyone in your family, including the gentlemen and children in your life.
In addition to a 15% discount on all purchases made during the evening, Brooks Brothers will be offering wine tastings, hors d'oeuvres, and a whisky tasting by Johnnie Walker. The store's golf simulator and billiards table will be open for play and live models will be showcasing the latest Brooks Brothers' fashions.
Tickets to the event are $20 in advance and $25 at the door. Brooks Brothers will make a donation equal to 10% of the evening's sales to benefit the charitable activities of the New York Junior League. Get your ticket today!