Meet Team NYJL 2017: part 1
For the third straight year, the NYJL is sponsoring a charity running team in the TCS New York City Marathon. Team NYJL has already been training for months, and on November 5, they will join thousands of other runners from all over the world, filling the streets of our city with their passion and dedication.
The iconic NYC Marathon traverses all five boroughs and has become one of those bucket list items for runners of all ages, shapes, and skill levels. You'll see our 2017 team is an eclectic mix of both seasoned marathoners and first-timers, speed demons and recreational runners—all committed to training for the 26.2 mile journey while raising funds to support the NYJL.
Team NYJL has a collective fundraising goal of $55,000, and every dollar raised will support the charitable activities of the organization. During the following weeks, we will introduce you to these incredible women who are not only training for this daunting race but also fundraising to ensure that the NYJL continues its mission of improving the lives of women and children in our community.
---
Keelyn Brown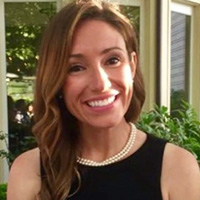 SUPPORT KEELYN
A volunteer on the Specialty Events committee, Keelyn only started running earlier this year, and already has two half marathons under her belt. "I'm hooked and excited to challenge myself to finish the year stronger than I started it," she says. "They say life begins at the end of your comfort zone so I am grateful to challenge myself in a way I never thought possible!" Originally from Chicago, Keelyn always manages to squeeze in a run or two during her busy work travels. Back home, she loves to slip on headphones and just cruise through Central Park. "I am thrilled to have the opportunity to run alongside these amazing women as part of Team NYJL!"
Helena Darling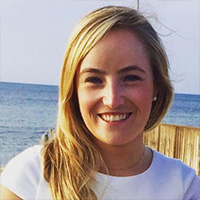 SUPPORT HELENA
A New York City native, Helena is thrilled to be training for her first-ever marathon. "Nothing beats running outside on a gorgeous day," she says. "That 'runners high' really is a great de-stressor!" Currently a volunteer on the Astor House Events committee, Helena is particularly excited to be raising money for the NYJL where she's found new friends and many meaningful opportunities. "Running for the NYJL gives me the chance to help contribute to the great causes this organization supports."
Cameron Estes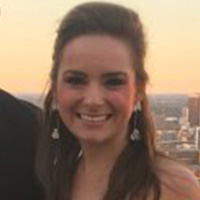 SUPPORT CAMERON
Now living in her hometown of Birmingham, Alabama, Cameron was an active NYJL volunteer a few years ago while based in Manhattan. She transferred to the Junior League of Birmingham soon after moving back. "Running on this team will allow me to raise awareness for the NYJL," she notes, "as well as share information about the organization in general and how I am so lucky to be involved with the Junior League in two cities!" Besides raising funds for the NYJL, Cameron is running the marathon to celebrate her milestone 30th birthday just a few weeks before. Her longest race to date has been a half marathon that she finished in Lausanne, Switzerland.
Christina Taler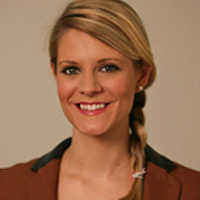 SUPPORT CHRISTINA
Christina knows a thing or two about fundraising. A graduate of Columbia University's Nonprofit Management Program and a professional fundraising consultant, she brings a wealth of experience to Team NYJL. Originally from Baltimore, she now lives in Park Slope and volunteers on the Crisis Intervention committee. Christina is another one of our team members who has stepped up to the challenge of tackling her first marathon. "Running is a great way to clear your head and redirect your attention to the here and now," she says. "I am running to raise awareness of the incredible work done by the NYJL and its volunteers."