LIFE THROUGH ANOTHER LENS: SUSAN FISHER 
"Life Through Another Lens" features stories of NYJL members, in their own words, to shed light on how we experience the world and the NYJL through different lenses informed by our individual identities. In this edition, NYJL Sustainer Susan Fisher reflects on her faith as we head into the Jewish holidays, her favorite League memories, and more. This article has been lightly edited for clarity.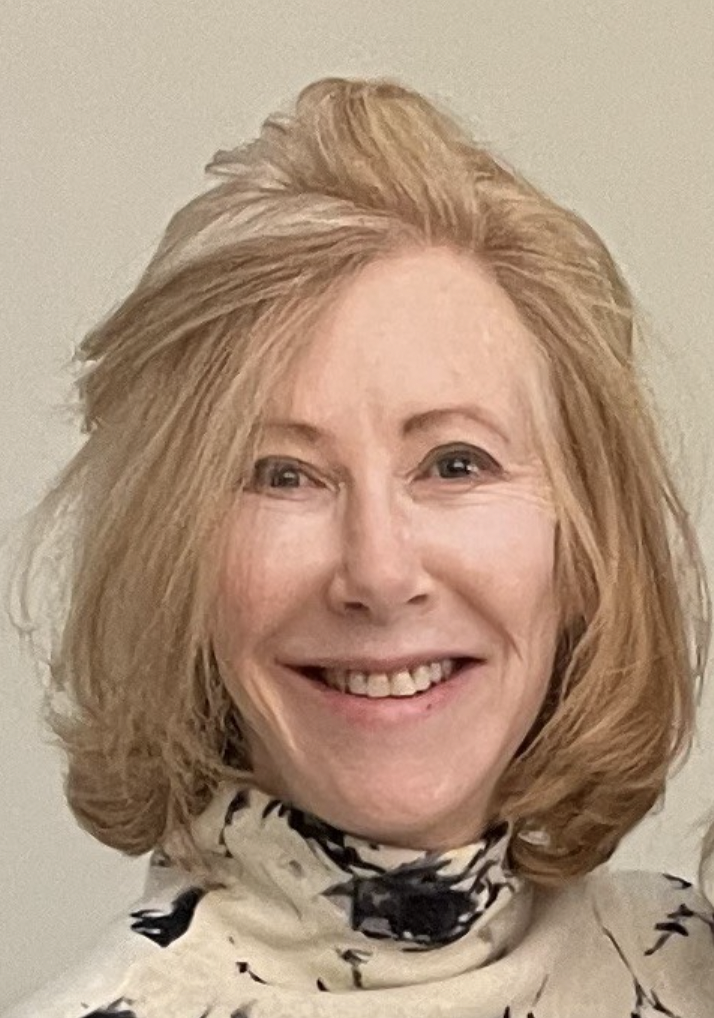 How has your Jewish faith informed your experiences at the League, as well as your experience with acts of service more broadly? 
When I was applying to join the League back in the late 1970s, I consciously made a point not to mention anything that might indicate my religion. I did not think my faith would necessarily work against me, but I also did not think it would work for me. This was because in those days, the League was more insular, and you joined through your connections to current members–and the League was almost entirely Christian. Today's inclusiveness brings the NYJL more in line with the makeup of the city's population and I don't think women would hesitate to identify their religion.
As we approach the Jewish holidays this year, the year is 5,783 in Judaism. The roots of Yom Kippur are in reflection and forgiveness, as thousands of years ago Jewish people lived in very small communities. On Yom Kippur, Jews kept the peace with the members of their immediate community by asking for forgiveness and putting an end to any standing conflicts or grudges.
It's also worth noting that In Judaism, one of the mandates is charitability, and it's especially emphasized on these High Holidays. In fact, Jews don't particularly believe in Heaven. In that regard, your life is a good life depending on what you have done here on Earth. Service is part of the fabric of the religion, and Judaism is about man's relationship to other men. This influences me to be involved in acts of service such as those here at the League. 
What is one of your favorite NYJL memories? 
One of the best things about the Junior League is the fantastic friendships you make, particularly when you first join. It can be hard to make friends in New York if you don't already have a base, by joining the League you  find women who share your interests  which leads to friendships lasting past your shared NYJL work. Back in the late 70s when I joined the League, I joined the Video committee. We were making an advocacy film for home healthcare, as the home healthcare industry was less commonplace. I thought this would be so much fun. In actuality, the making of the film was incredibly boring and tedious, Each scene took hours to set up for very short screen time.  BUT that being said, the Video Committee was truly a lot of fun, the women were smart and amazing. A special highlight was when I got engaged, the committee invited me to what turned out to be a total surprise bridal shower.
Do you have any advice for new or potential members? 
For new and potential members, I would say get involved in community activities early on in your time with the League. I say this for two reasons: 1) because this is a better way to get to know your fellow committee members, and 2) because this will give you a much better sense of what role the League plays in NYC. There are plenty of administrative and legislative committees which are undeniably important, but having a couple years working in the community realm really educates you and harkens back to the original roots of Mary Harriman working with settlement houses at a time when there was not much support for the poor.  My other advice is to try out a lot of committees. You meet lots of interesting women and you have many kinds of "sample" experiences. As said earlier, I learned from the Video Committee that I would never want to work in the world of movies or even anything related! Take advantage of all that the NYJL offers.
READ MORE PROFILES FROM OUR LIFE THROUGH ANOTHER LENS SERIES