Becoming Future NYJL Leaders
On a recent Saturday, the New York Junior League hosted Leadership Day – a day filled with learning, empowerment and networking. Built upon the NYJL's mission of training the next generation of leaders, Leadership Day brings together volunteers who have been identified as "up and coming" leaders and provides them the opportunity to cultivate their talents and hear from current and past NYJL leaders.
The day began with training session, "Leaning into Leadership" led by Laura Schwartz, Founder & CEO of i² Leadership. During the session, she covered different styles of leadership – action, empathic, vision and analytic – provided insights on how volunteers can draw on their strengths in order realize their full potential and become leaders in their community.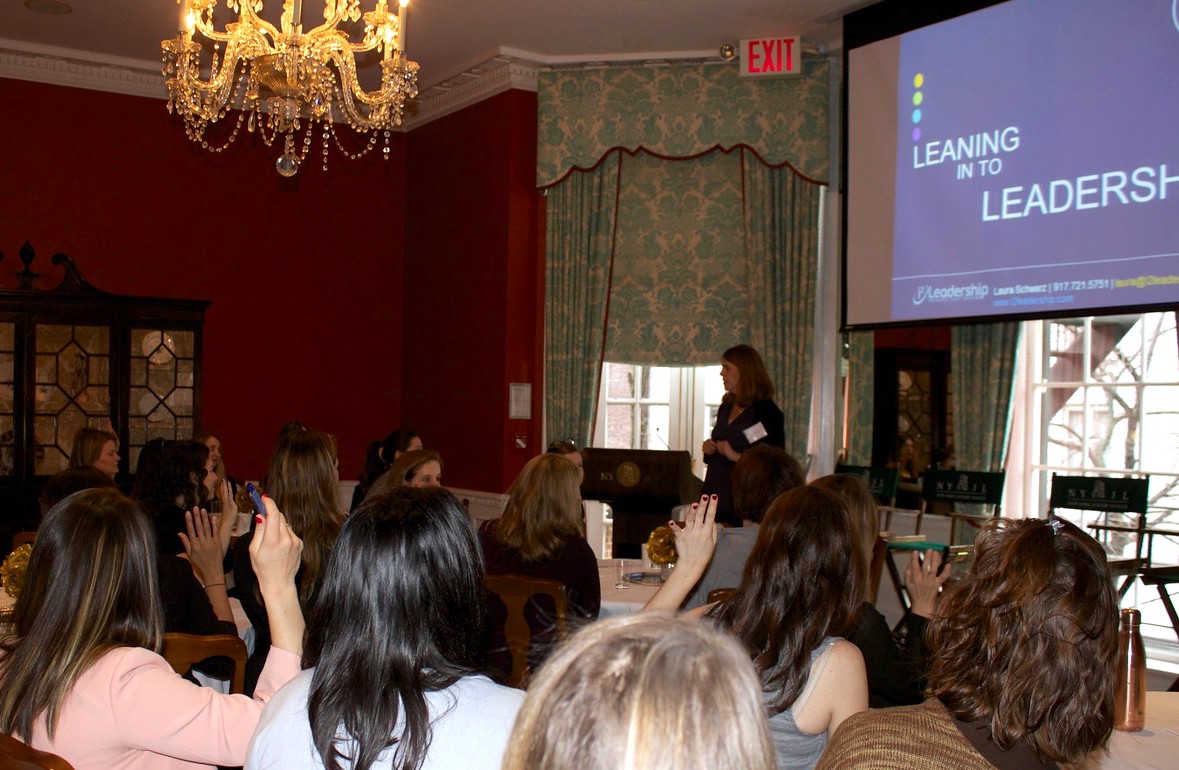 Morning session speaker Laura Schwartz of i² Leadership addressing styles and approaches to leadership in "Leaning in to Leadership."
After lunch, current president Suzanne Manning along with past presidents Mary Ellen Fahs (1970-1972), Melissa Lewis Bernstein (1992-1994), Lisa Hathaway Stella (2010-2012) and Fiona Grant Small (2012-2014), discussed challenges and successes they experienced during their leadership terms. Despite challenges, past presidents were amazed by politicians, community leaders and celebrities and who were equally excited to work with the NYJL.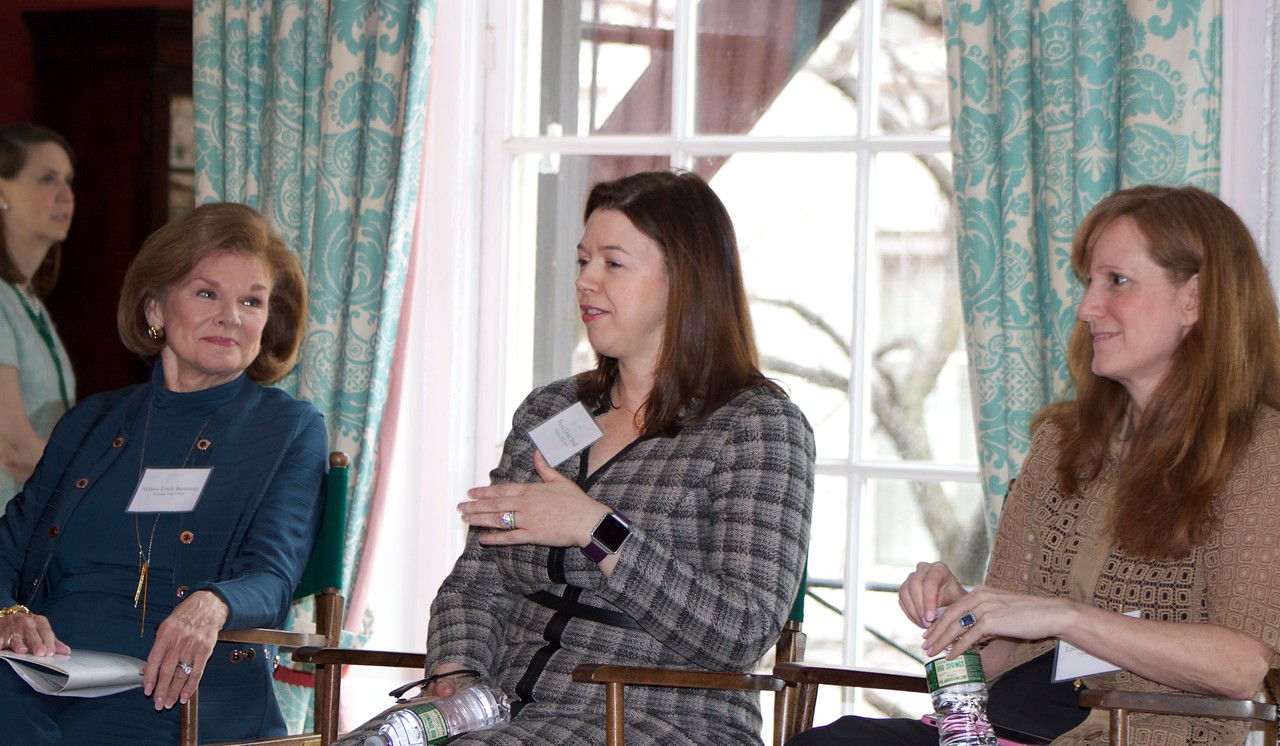 Panel of past NYJL presidents: Melissa Lewis Bernstein, Fiona Grant Small and Lisa Hathaway Stella discussing challenges and successes of leading the biggest Junior League in the United States.
During the afternoon, keynote speaker J. Kelly Hoey, author of Build Your Dream Network spoke about the need for personal networks and why they essential in reaching leadership potential. She assigned the following homework to the room of leaders:
Be consistent by doing what you love – it becomes your "brand."

Google your name because your (public) reputation precedes you.
Use your peer network, including the people in this Harriman room, as your most accessible resource.
Update your NYJL resume without fear of discussing your proudest achievements.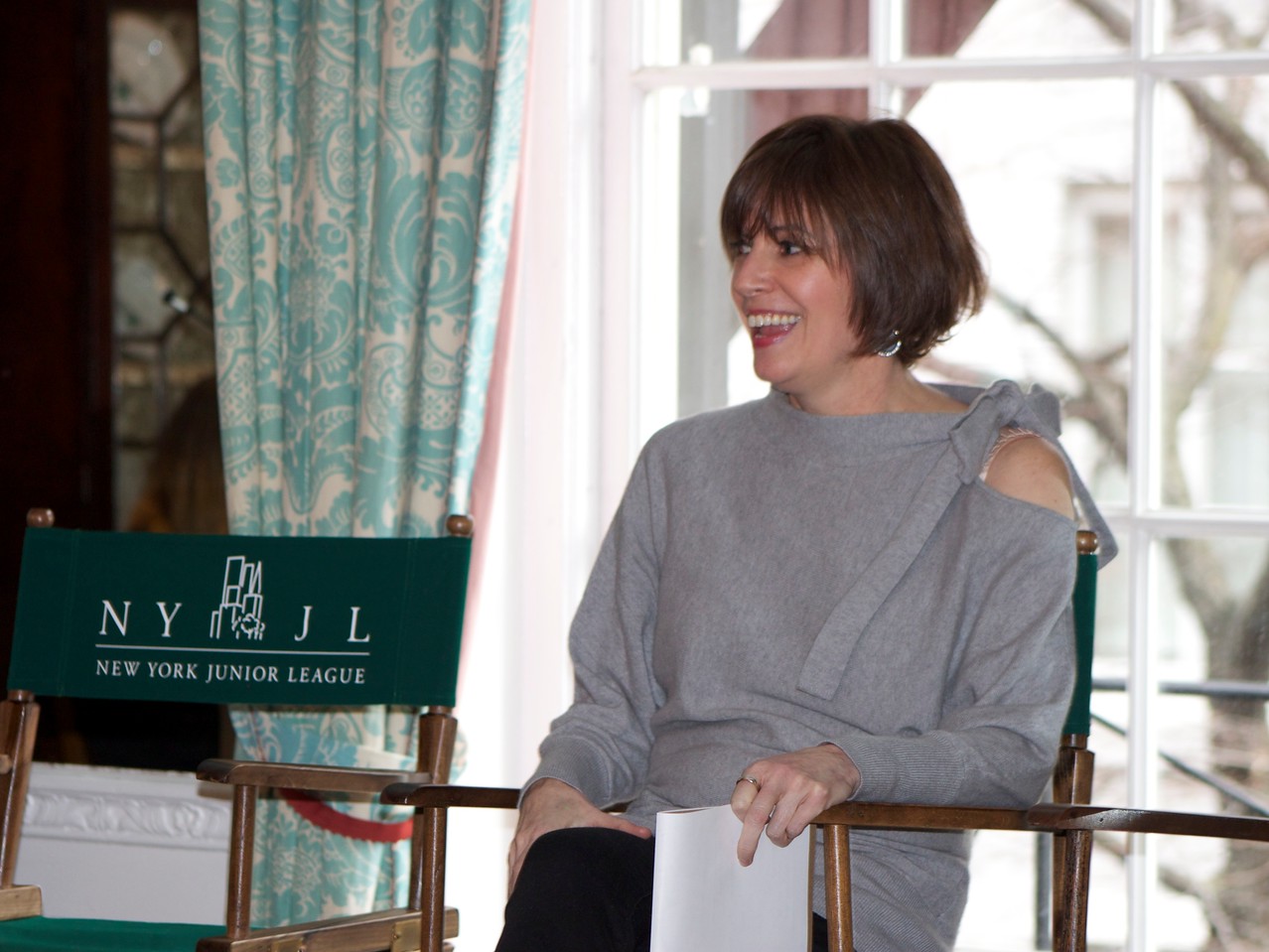 Keynote speaker J. Kelly Hoey discusses developing leadership potential.
The day was an inspirational exercise and reminder to consider your own leadership potential with the NYJL, the community and in your personal lives.
Are you looking for an opportunity where you can give back and continue to develop your knowledge and skills? Are you interested in becoming a future leader in your community and share your strength with others?  The NYJL is the place for you! Check out a new volunteer orientation to learn more about becoming a volunteer and current volunteers can learn more about leadership development opportunities on the calendar of events.