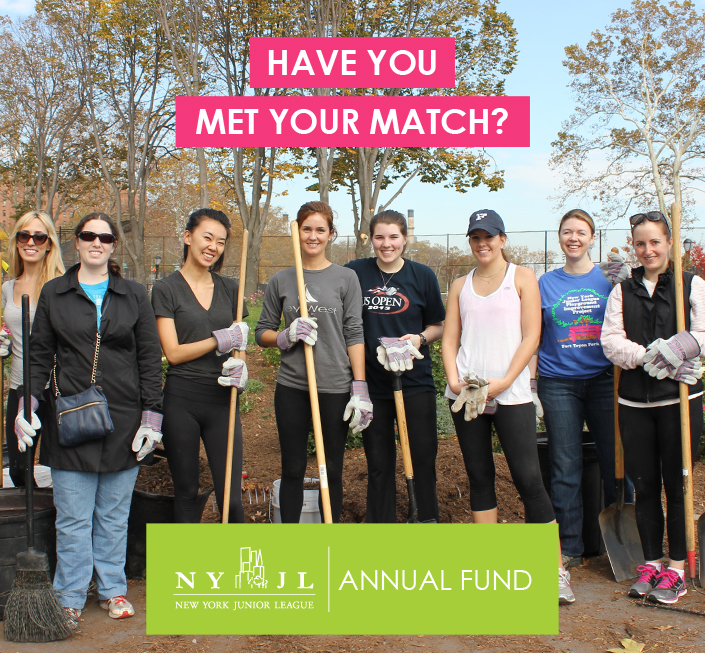 Your generous donations to the New York Junior League improve our community and train our volunteers. Your company's matching gift can turbocharge the impact of your contribution. According to GivingUSA, approximately 65% of Fortune 500 companies offer matching gift programs and corporations overall give more than $3 billion cash to nonprofit organizations each year. But unfortunately, at least $10 billion in workplace matching funds go unclaimed each year, per Great NonProfits.
Last year, the Annual Fund received $23,092 in corporate matching gifts thanks to the corporations listed below. Confirm your employer's giving policies by asking your internal Human Resources department, or you can search online for companies with matching gift programs. Please help the Junior League capture donations from your company this year. Together we can make a difference in the future of our organization and our community.
Please help us meet our $140,000 goal by donating today!
Companies with matching gift programs:
AIG
Alliance Bernstein
American Express
Bank of America
Bloomberg
Morgan Stanley
King Street Capital Management
Deutsche Bank
Gannett Foundation
Goldman Sachs & Co
IBM
JP Morgan Chase
Macy's
Media Vest Worldwide
Morgan Stanley
The Economist
Pfizer
Thomson Reuters Holdings Inc.
UBS
West Monroe Partners
Verizon