Community Area Overview: Children's Education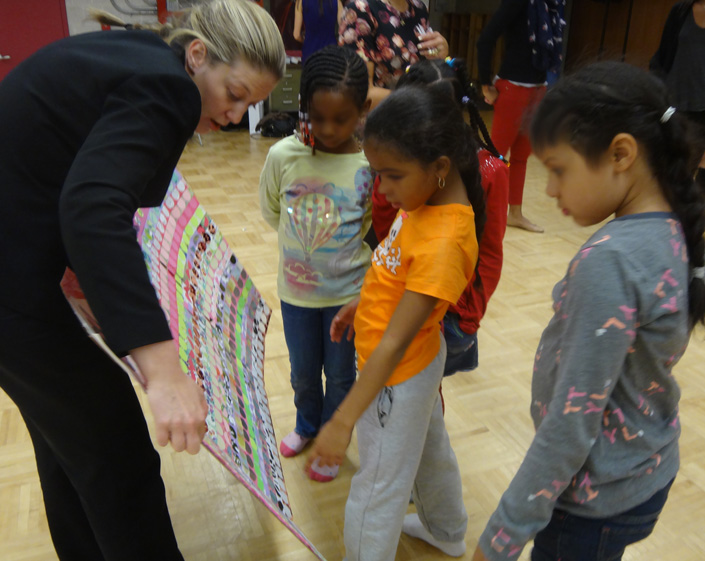 The Children's Education Council is one of the New York Junior League's four key community areas. NYJL committees that fall under Children's Education provide educators and mentors to low-income New York City children to supplement their in-school curriculum. Educational programs include financial literacy, science, and art, and Community and Outreach Partner organizations working with the Council include homeless shelters and after-school programs. In addition to these time and talent contributions to the community, the Community Improvement Project (CIP) makes a $50,000 capital donation, accompanied by hundreds of volunteer man-hours, to a needy community facility.
The Children's Education Council committees work with established NYJL community partners toward the goal of providing supplemental education to New York City children. The Community Improvement Project partners with the facility selected for one year in duration to assist the facility in increasing its community impact. Da Vinci Explorers works with Women In Need and New York Presbyterian Hospital to provide a curriculum integrating art and science for children ages 5 to 12 to instill a love of learning, develop critical thinking skills, and stimulate creativity through hands-on and fun experiences.
Done In A Day works with over 15 local New York City non-profit organizations, termed "outreach partners," to provide immediate assistance and community impact. Done in a Day events are short-term assignments completed as a group and are normally located on-site with the community partners. The Done In A Day On Demand committee was formed to respond to community partners' and community organizations' needs for volunteers on short notice for one-time and short-term projects and programs. DIAD On Demand has worked with organizations and projects including Bottomless Closet, GO Project, Womens' Prison Association, Gilda's Club, Catholic Charities, God's Love We Deliver, The Leukemia & Lymphoma Society, New York Common Pantry, and the Susan G. Komen Race for the Cure.