A Spotlight on the 2023 Forever Green Celebration
On Monday, May 19, the New York Junior League held its 2023 Forever Green Celebration. This reception is hosted annually to commemorate members' arrival at key membership milestones, including 5 years of membership, 10 years of membership, 15 years of membership, 20 years of membership, and more – ranging all the way to 50 years of League involvement. This year, over 25 members attended the event in person to celebrate their milestone anniversaries ranging from 5 to 50 years of service.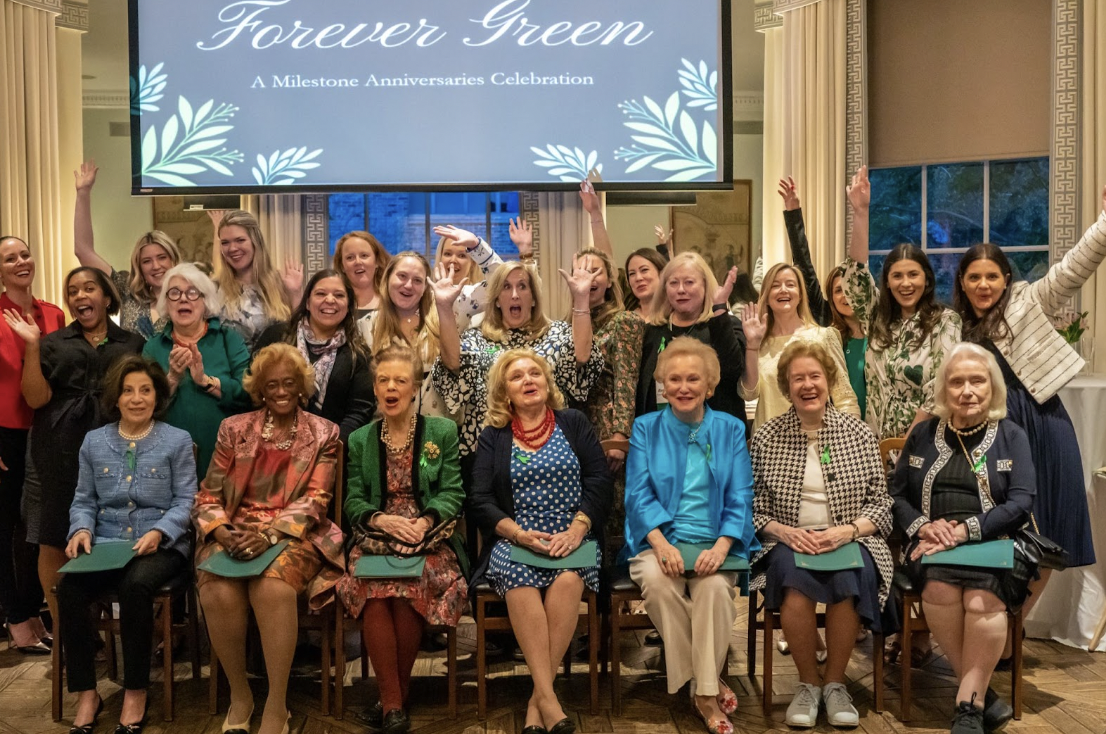 Of note, the League had the special treat to honor 7 emeritae members – those who have been members for 50+ years or have reached the age of 80 years – in person at this year's event. These ladies were thanked for their lifetime membership and service to the New York Junior League and their dedication to helping to improve the lives of New York City women, children, and families. Those who were unable to attend were granted a special certificate of appreciation.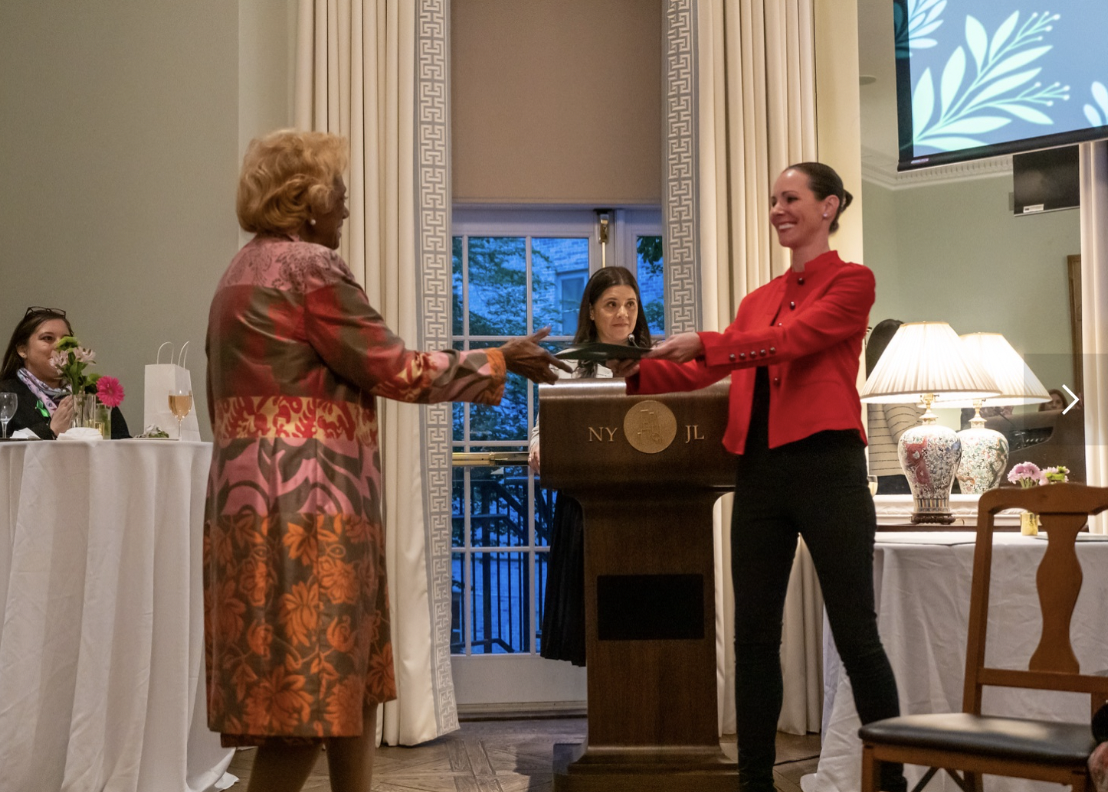 The joy in the room was infectious and League memories and stories were shared by all. Members are at the heart of our organization and this event is a wonderful way to recognize your service. We hope you can join us next year!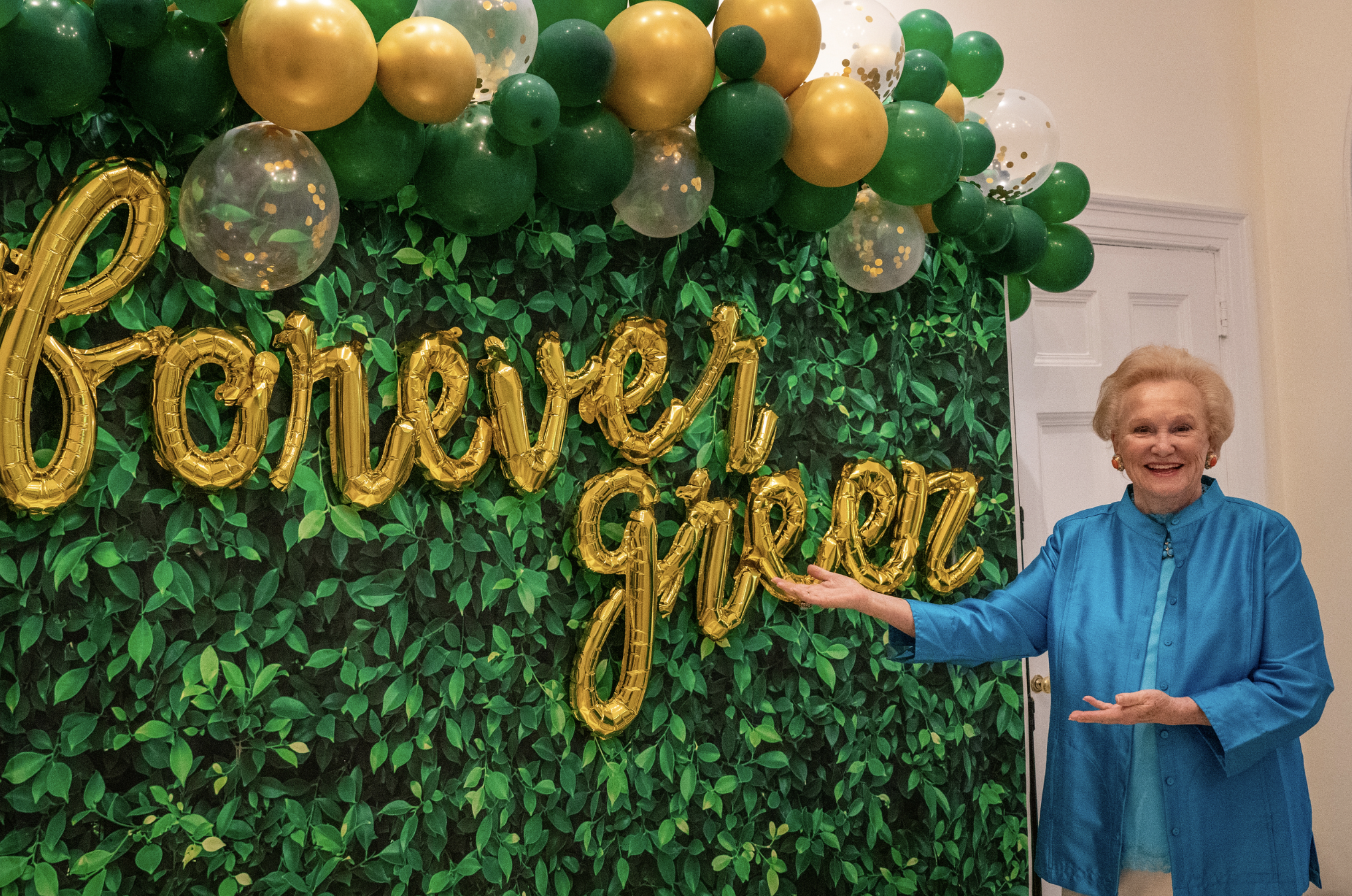 Click here to view the event slideshow which highlights some of the honorees and photos from their years of service. Below, please find the full list of names of the Sustainer Emeritae members honored this year.
| | |
| --- | --- |
| Barbara | Alkiewicz |
| Elaine | Arace |
| Sally | Ardrey |
| Marie | Arnold |
| Melinda | Bickers |
| Glenys | Birchfield |
| Carol | Blaydon |
| Ellen | Bollinger |
| Jean | Brigham |
| Catherine | Brogan |
| Mary | Burrell |
| Roberta | Chapey |
| Carol | Cimilluca |
| Jeanne | Conway |
| M. Christine | Cowles |
| Carolyn | Cram |
| Catherine | Crane |
| Jane | Crotty |
| Ann | Darmstaetter |
| Margaret | Dowd |
| Arden | Down |
| Katherine | Findlay |
| Margaret | Goodman |
| Dey | Gosse |
| Jeanne | Hamilton |
| Barbara | Hayes |
| Julie | Horner |
| Nancy | Houghton |
| Helen | Hovdesven |
| Bettysue | Hughes |
| Sara | Hunter Hudson |
| Barbara | Ingraham |
| Katherine | Jollon |
| Grace | Keppel |
| Lucille | Kirk |
| Lucie | Kleinhans |
| Susie | Kransz |
| Nina | LaBruna |
| Jule | Lanier |
| Brenda | Lewis |
| Marian | Logan Adams |
| Judith | Loutit |
| Joan M. | Macri |
| Victoria | Mautner |
| Sheila | McCauley |
| Roberta | McNeill |
| Ann | Michell |
| Margaret | Mintz |
| Evelyn | Muller |
| Patricia | Munford |
| Marjorie | Nichols |
| Freear | Pollard |
| Nan | Pollock |
| Marie | Powers |
| Nancy | Redmond |
| Marilyn | Saltus |
| Nancy | Scully |
| Shirley | Smith |
| Sara | Stone |
| Jane | Stubenbord |
| Sandra | Swan |
| Rita | Thomas |
| Carolyn | Vernon |
| Kathleen | Wallace |
| Emily | Walsh |
| Patricia | Wells |
| Beth | Werwaiss |
| Sigrid | Whaley |
| Joyce | Williams |
| Marie-Claude | Wrenn-Myers |
| Claire | Wyckoff |