Our Leadership
The New York Junior League is overseen and managed by two governing bodies—a Board of Directors and a Management Council. Our trained volunteers hold the positions on both our Board and Management Council.
2017-2018 Board of Directors
Our Board of Directors is entrusted with and accountable for setting forth and monitoring the organization's strategic goals. It ensures the NYJL carries out its mission and achieves its core purpose over the long term.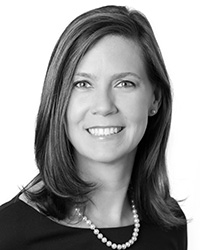 Suzanne E. Manning
President

Charlene Chuang
Executive Vice President

Shari Aser
Treasurer

Cynthia Vitari Song
Secretary

Caroline Donohue
Nominating Chair

Jana Beauchamp
Director At Large

Lauren Jenkins Chung
Director At Large

Rosemarie Dackerman
Director At Large

Barbara J. Etzel
Director At Large

Hilary McNamara
Director At Large

Kim Essency Pillari
Director At Large

Celeste Rault
Director At Large

Robin Stratton Rivera
Director At Large

Anne Bahr Thompson
Director At Large
2017-2018 Management Council
Our Management Council focuses on strengthening the NYJL's impact through its day-to-day initiatives. It develops and executes programs and activities aligned with the strategic goals of the organization as set forth by the Board of Directors.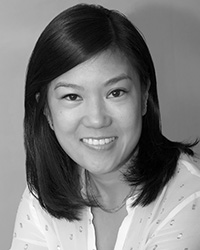 Charlene Chuang
Executive Vice President

Nicole Ferrin
Community
Senior Council Head

Lauren Giordani
Fundraising
Events
Senior Council Head

Kara Van Norden
Membership
Senior Council Head

Jennifer Wiese
Communications and Strategy
Senior Council Head

Marie Finan
Secretary

Dana Phillips
Finance
Council Head

Lisa Hathaway Stella
Nominating Vice Chair

Gale Kroeger
Sustainer
Council Head

Megan Hauck
Adult Education and Mentoring
Council Head

Katie Cook
Child Health and Welfare
Council Head

Caroline Adams
Children's Education
Council Head

Meredith Wood
Culture and the Arts
Council Head

Elizabeth Fabsits Pavone
City Impact
Council Head

Ashley B. T. Ma
Fundraising Events 1
Council Head

Merideth Lake
Fundraising Events 2
Council Head

Colleen Hoy
Training
Council Head

Allison Davis O'Keefe
Affiliation
Council Head

Shannon Whitt
Volunteer Development
Council Head

Sarah Cloonan
Public Affairs
Council Head

Emily Masters
Internal Communications
Council Head

Shayna Webb Dray
Strategic Planning
Council Head