Support Team NYJL!
This Sunday, November 1, a group of 15 NYJL volunteers will run the TCS New York City Marathon in support of the New York Junior League! These women have committed to training for the 26.2-mile journey while raising funds to support the NYJL. Team NYJL has a collective fundraising goal of $59,000 – all of which will support the charitable activities of the NYJL. During the next few days, we will be showcasing these incredible women and sharing a little bit more about each of them.

SUPPORT GRACE

SUPPORT CATIE
Grace Sterritt, Active
Financial Literacy committee
"Like many things in life, the key for both training and fundraising is being organized and having a plan. Once there was a plan in place, successfully following it from week has given me a ton of confidence that I am going to be able to get there by November 1."
Catie Becker, Active
Affiliation committee
"I have met some really wonderful women through Team NYJL and that makes my love for the NYJL grow even more. There really is no better organization to meet interesting, creative and forward thinking women in New York."

SUPPORT COURTNEY

SUPPORT THEODORA
Courtney Levering, Active
Steps to Success committee
"Team NYJL has introduced me to new people who enjoy running, which I've enjoyed. It's great seeing so many people dedicated to running this far! I like that the NYJL is providing a more active outlet that ultimately helps the community."
Theodora Blanchfield, Active
Nominating committee
"I've had the pleasure of serving on the Management Council, chairing committees, and I'm currently serving on Nominating. I didn't think it was possible to feel a deeper connection to the League than I already did, but every single time I tell someone I'm raising money for the NYJL, I'm so proud to be a part of this organization."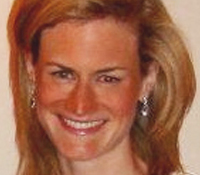 SUPPORT ELIZABETH
Elizabeth Daniels, Sustainer
"I'm most looking forward to the experience
of the actual race and the sense of accomplishment
from crossing the finish line."
In addition to making cash gifts to these runner's individual fundraising campaigns, NYJL volunteers are encouraged to support Team NYJL in the following ways:
Team NYJL Celebratory Brunch
Join us on Saturday, October 31 from 11:00 a.m. to 1:00 p.m. at the NYJL's Astor House for a celebratory marathon send-off brunch. President Stacey Lawrence Lee will recognize each of the runners for their dedication to this important fundraising campaign and Team NYJL Run Coach Jess Underhill will highlight the team's commitment to training for one of the world's premier marathons. Tickets for the October 31 marathon celebration brunch are still available for $35 and include a complimentary welcome bloody mary or mimosa. This event is open to all NYJL volunteers along with their friends and family.
Team NYJL Cheer Stations
The runners look forward to seeing NYJL volunteers at three cheer stations this Sunday. Please sign up to cheer and receive membership credit:
Brooklyn: between Mile 7 and Mile 8 at 4th Avenue and Union Street.
Long Island City: near Mile 14 across from the Citi Building.
Harlem: Mile 22 at the northwest corner of Marcus Garvey Park.
All cheer station volunteers will be sent an email with detailed information on cheer station locations, a Team NYJL Lookbook complete with the runners' photos and the estimated times that the runners will pass by each cheer station. Team NYJL runners will be wearing a white shirt with the green NYJL logo on the front. Many thanks to the Junior Junior League and Affiliation committees for making signs for our cheer stations.
Our Team NYJL runners have taken on a huge commitment – training for and running a marathon in addition to fundraising for our beloved NYJL. Thank you for showing your support!