NYJL Forum for Nonprofits
The Forum for Nonprofits (FNP) hosts an annual full-day educational conference to address key issues facing small to mid-size nonprofits and the communities they serve. Attendance is open to both NYJL volunteers and the general public. The NYJL FNP, originally known as Volunteer Conference, was created as a signature project for the NYJL Centennial in 2001 and has taken place every year since. The forum takes place each April, featuring invited subject matter experts on topics including volunteer retention, technology trends, best practices for recruitment and training, and utilizing social media in a nonprofit environment.
Is your nonprofit interested in sending a representative to the Forum, but budget limitations are an obstacle?  Please apply for one of five participation grants sponsored by CarrotNewYork.  Each grant will cover the registration fee for one participant from a New York nonprofit.  Since 1980, CarrotNewYork has been partnering with organizations and engaging influencers to launch and amplify education-based, social responsibility programs where real impact takes place: in schools, at home, in communities, and online.
For more information, contact the NYJL Forum for Nonprofits committee or apply here!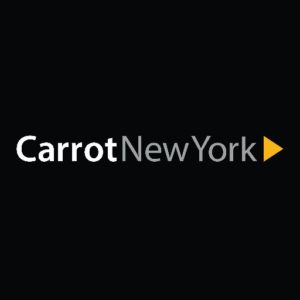 FORUM FOR NONPROFITS 2017
Built to Last: Foundations for Change Management and Sustainability
Wednesday, April 26, 2017
What can your nonprofit do to build strong foundations for the future? Donor retention and strong governance are key, as is preparing for disruption, financial, social, or otherwise. We face a changing demographic of nonprofit employees, volunteers, and donors, and constant technology innovation. With this, there is a change in the way people both communicate and receive messaging, and an increasing focus on your foundation. Funders require strategic plans, strong governance, and supporting metrics. Join us on April 26, 2017 to learn how to prepare your organization for this demographic shift and ensure you have the foundations to support your organization financially and operationally, and benefit from disruptive innovations.
For more information, contact the NYJL Forum for Nonprofits committee.
Program*
8:30-9:00 a.m.
Registration and breakfast
9:00-9:05 a.m.
Introduction and Welcome
Suzanne E. Manning, NYJL President
9:05-9:45 a.m.
Morning keynote

Susan Ifill, CEO, Neighborhood Housing Services of NYC

9:45-10:00 a.m.
Break
10:00-11:30 a.m.

Panel—Ensuring Longevity: Growing the Next Generation of Leaders

With a changing generation of nonprofit donors, employees, and volunteers, you need to ensure that your nonprofit is set up for positive organizational change and strong governance. We will address how you can embrace this change with unique ways to engage donors, employees, and volunteers to ensure your organization is supported for the future across all channels.

Moderator: Allie Chang Ray, Principal, Mutare Network
Panelists:
Lord Leomer Pomperada, President, World Youth Alliance
Ashley Crawford, Vice President, Corporate Partnerships, Covenant House NY
Danny Steffel, Director, Alumni Affairs of TFA NYC
Winthrop Rutherfurd, Jr., Chairman of the Board, The Metropolitan Opera Guild, Inc.
11:30 a.m.–12:30 p.m.
Lunch
12:30-1:15 p.m.
Afternoon keynote
Alicia Johnson, COO, KIPP NYC
1:15-1:30 p.m.
Break
1:30-3:00 p.m.

Panel‐Minding Your Metrics to Optimize Influence

New technologies and innovation are constantly disrupting the environment in which nonprofits operate. Not only are the platforms through which people communicate changing, but also the message that resonates and drives people to action. Join us to learn more about how to adapt to evidence-based practices and highlight metrics in your message to effectively communicate and influence organizational, community, and systemic change.

Moderator: Allie Chang Ray, Principal, Mutare Network
Panelists:
Charlotte Coker Gibson, Executive Director, PwC Charitable Foundation
Bill Loftus, Founding Partner at LLBH Private Wealth Management LLC
Vijaya Thakur, Founder and Executive Director, Resolve Network
Triada Stampas, Vice President for Research & Public Affairs, Food Bank for NYC
3:00-3:05 p.m.
Closing remarks
3:05-4:00 p.m.
Networking hour

*Program schedule is tentative and subject to change
For detailed information on our speakers, please click here
Meeting technology powered by Lumi

Whether in the room, in the moment or across the world, Lumi solutions allow for instant accurate votes and Q&A, expand the scope of shareholder & member engagement and provide organizations with the opportunity to transform the way they conduct their meetings and events. Lumi leads the way in providing cutting edge software, apps and service to cater for a wide variety of meeting types where content distribution, accuracy, reliability, speed and accountability are vital.
Want to join our waiting list?  Register here! 
Apply for a sponsored ticket here!