Meet Team NYJL 2017: Part 2
Last week we introduced you to the first four incredible women who are running the TCS New York City Marathon in support of the NYJL. Team NYJL has a collective fundraising goal of $55,000, and every dollar raised will support the NYJL's mission as an organization of women committed to promoting volunteerism, developing the potential of women, and improving communities through the effective action and leadership of trained volunteers.
Now let's meet our second group of runners!
---
Theodora Blanchfield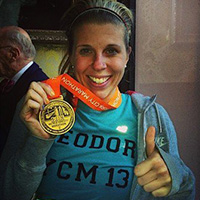 SUPPORT THEODORA
A seven-time marathoner and member of our first Team NYJL two years ago, Theodora is a running powerhouse. She completed the Chicago (twice!) and Marine Corps Marathons and is eying her fourth NYC Marathon. Creator of the popular blog Preppy Runner, Theodora is excited to rejoin our team—"there's nothing like raising money for a cause I believe in and getting to run with some awesome teammates." Currently co-chairing NYJL's Transfers committee, Theodora began running in 2009 to lose a few pounds but says she has found much more. "So much has changed since I started running, and throughout the good times and the bad, running has always been there for me."
---
Alec Dadisman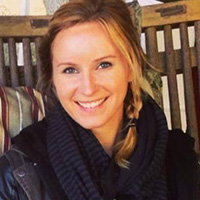 SUPPORT ALEC
Alec started running in grad school after hearing about the Disney Princess Half Marathon. "Running through a castle while wearing a tutu and tiara? I was sold!" Since then she has participated in numerous obstacle runs, long-distance races, and costumed fun runs. "While I mostly run for fun, I do enjoy being competitive with myself and the mental clarity a good run brings." This won't be Alec's first marathon, but will be her first time at the NYC race. She says, "It is an honor to raise money for this wonderful organization that does so much for women, children, and families in our amazing city."
---
Christina Hanlon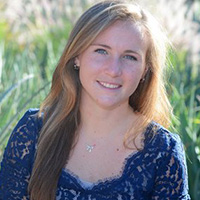 SUPPORT CHRISTINA
A former lightweight rower at Bucknell University, Christina thrives on athletic competitions. "Training for events is very motivating. It keeps me regimented and honest with my time," she says. Raised in Manhasset, NY, Christina joined the NYJL three years ago and now volunteers on the Archives and Photography committee. Constantly impressed by her fellow NYJL volunteers, Christina says she joined Team NYJL because, "I want to give back not only to this organization for the opportunities it has afforded me, but also to the fundamental idea of women helping other women."
---
Michelle LeNoach
SUPPORT MICHELLE
Michelle loves to run for the sheer physical challenge and for how it has taken her to new places throughout the city like Randall's Island and Astoria Park. A Queens native and rookie marathoner, she is running to support the amazing work the NYJL does. "I hope to educate others about our committees and programs, our partners, and the impact of what our volunteers can do," she says. When not running, Michelle likes to hike the Hudson Highlands, whip up Blue Apron dinners, and volunteer on the Volunteer, Education and Training committee.
---
Holly Mayatte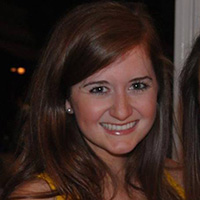 SUPPORT HOLLY
Originally from Mississippi, Holly is a first-time marathoner who will celebrate her fifth year as a Manhattanite on the day after she runs. "This race will be a bookmark to a chapter in my life that I hold very dear—living, working, and learning to thrive in this wonderful city." An avid spectator on many previous Marathon Sundays, last year she cheered on the runners at Mile 25 in Central Park. She was inspired by their perseverance and knew she wanted to participate. A volunteer on the Senior Friends committee, Holly says "living in New York City has taught me lessons I will keep for the rest of my life and I know experiencing the marathon will do the same."