A Message from the President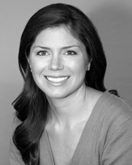 Welcome to the New York Junior League! We are mothers, daughters, sisters, and friends. We are leaders, philanthropists, and activists. We are a community of women, bound by a single goal—to improve the health and well-being of women, children, and families in New York City.
Founded in 1901 by Mary Harriman, the NYJL brought together a group of young women who gave their time, talent, and energy to ensure that New York City would be a better place to live for newly-arrived immigrants. The NYJL's work in Manhattan's Lower East Side settlement houses sparked a positive force for change that continues to this day.
Over the past 117 years, our organization has grown and evolved to keep pace with the changing needs of New York City's residents. Today, more than 2,800 NYJL members keep Mary's legacy alive by continuing our history of bold programs, giving tens of thousands of service hours each year, and deploying hundreds of volunteers every week.
Today, we offer expertly designed programs that target five areas of need in New York City—Adult Education and Mentoring, Children's Education, Child Health and Welfare, City Impact, and Culture and the Arts. Our volunteer work benefits New Yorkers across Manhattan through signature initiatives, including:
Our love for New York City and the people who call it home are at the heart of all we do. We believe that all women, children, and families should have equal opportunity, the resources to unlock their potential, and the structures to support them. Working diligently alongside our more than 60 community partners, our members deliver impactful programs to our city's most vulnerable populations.
I invite you to learn more about our organization by exploring our website, and I welcome you to join us in our work by attending one of our trainings or fundraising events, becoming a member, or if you are a community-based organization, partnering with us to serve our communities together.
Individually we are citizens of New York City; together we are the New York Junior League.
Warmest regards,
Lauren Jenkins Chung