Expand Your Legacy with the NYJL Legacy Partners Program
On October 4, the NYJL toasted our Legacy Partners Program at an event hosted by Board Member Celeste Rault and Loeb & Loeb.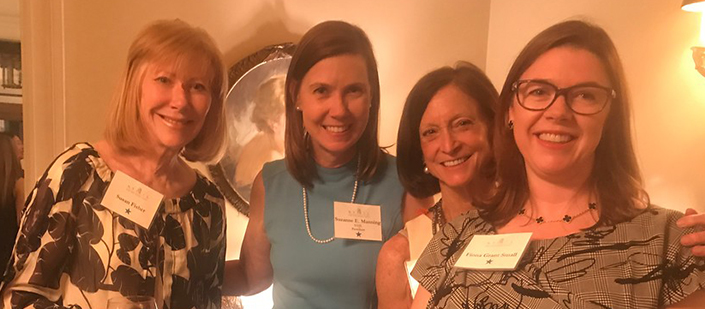 Legacy Partners are New York Junior League volunteers and friends who have documented their generosity and commitment to the League through a will, trust, or other planned gift of any size.
Legacy Partners provide the foundation for the League's continued excellence in years to come. Their planned gifts help to ensure the continued leadership of the NYJL in training young women for volunteer service and developing innovative solutions to the social and economic challenges of our New York community.
Betsy Timberman, a NYJL volunteer and Legacy Partner, explained why she chose to join the program:
Yesterday, today, tomorrow, there will always be need. So I became a Legacy Partner to further embrace the mission and vision of the NYJL, ensuring that we'll always be here as an agent for the betterment of our community and I celebrate the goodness in us all as we work together now and into the future.
You can support the NYJL's mission by joining the Legacy Partners community today.