Building strength through yoga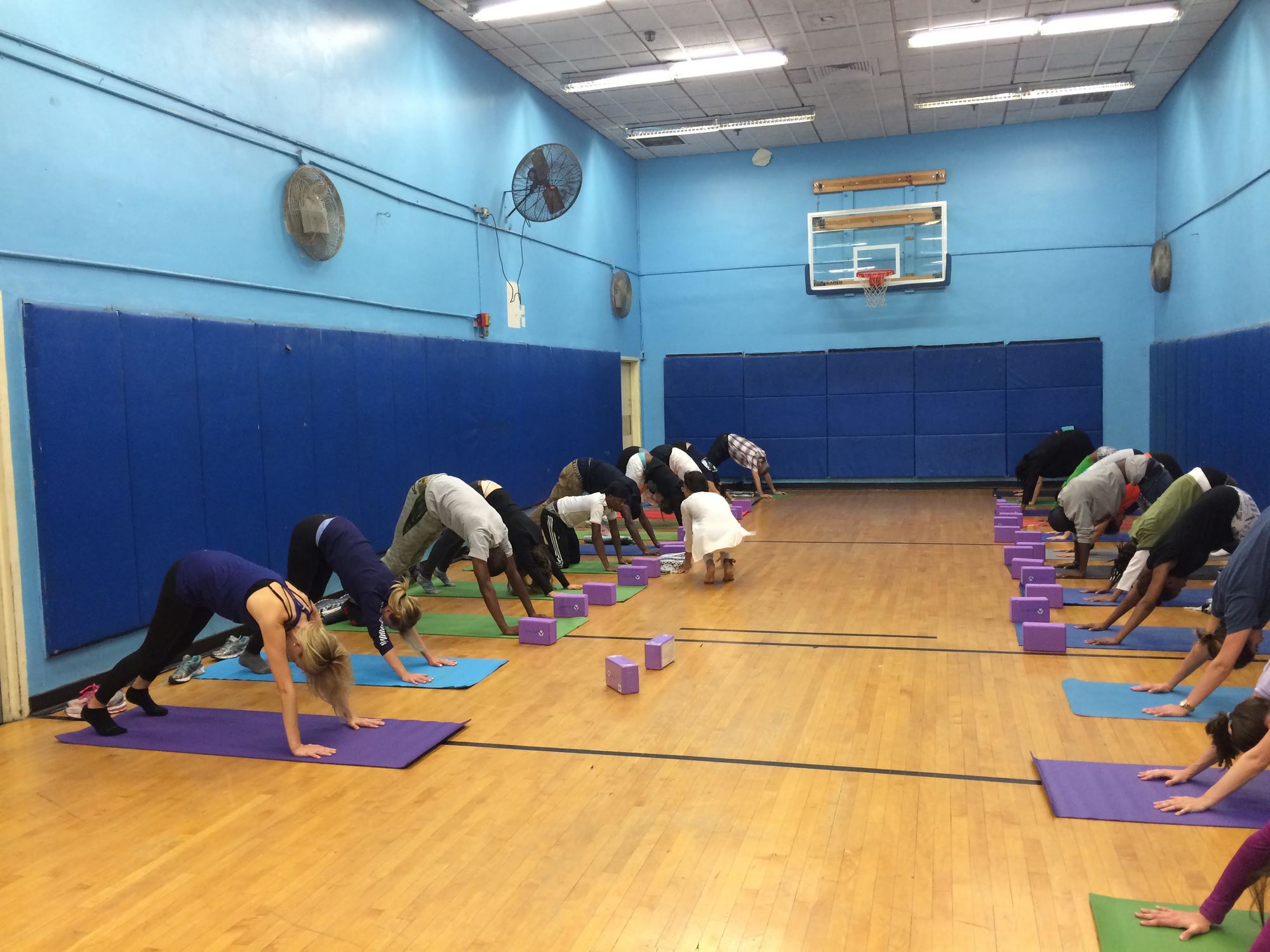 The Rights of Passage (ROP) committee recently presented its first life skills workshop of the year at Covenant House, which provides 24/7 crisis care and on-going support for homeless youth ages 16-22. In October, male and female residents joined NYJL volunteers at a yoga workshop focused on heightening self-awareness and building strength. The workshop attracted residents interested in developing their yoga practice, stretching, building muscle, and learning healing poses. Professional yoga instructor Mariana Santana focused on the foundational elements of the practice, helping both the residents and NYJL volunteers correct their postures and balance to lay the groundwork for continued practice. ROP volunteers participated in the workshop alongside Covenant House youth, and together they shared an hour of stretching, strengthening, and healing.
"From body strengthening to mental focusing, yoga can help empower you in so many different facets of your life," said Mandy Myers, Rights of Passage committee member. "It was great to see the Covenant House kids really get into the craft and learn some of the basics of the practice."
The committee looks forward to continuing the year helping Covenant House youth along their path as they work toward independent living and self-empowerment. Workshops will address mindful mediation techniques for everyday life, the importance of goal setting led by personal trainer and life coach Will Ortiz, healthy eating, and bullying prevention. Covenant House is not only a community partner for ROP committee members, but also a true passion for many NYJL volunteers who have furthered their commitment by serving on the Covenant House New York Associate Board. Volunteers have shown their commitment to the community partner with their continued support and dedication; ROP has an 80% committee retention rate, with double the number of returning members from the previous year. The committee looks forward to another impactful year growing with Covenant House, the NYJL, and the community.